Welcome to Yoga with Judith!
Introducing Judith Andreasson
Judith Andreasson, RYT, MSW, has been a practitioner of Yoga since 1997.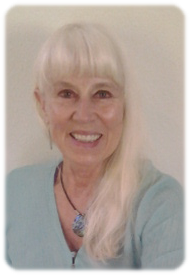 She has earned a 200 hour Yoga Teacher Training certificate from the Yoga School of Spokane granted in January of 2009, a general knowledge of Iyengar, Anusara and Ashtanga styles of Hatha Yoga.

She is a registered member of the Yoga Alliance and is insured. Prior to attaining her yoga certification, Judith has also had over 200 hours studying yoga poses and philosophy at the Moscow Yoga Center with local yoga instructors. Judith continues upgrading her skills offered in the yoga studios around the Inland Northwest.


During her earlier years of practicing yoga, Judith realized a general feeling of well-being and calmness. She also saw a change in her physical body gaining strength and flexibility, and went from a pear shape to an even distribution. She decided to start a neighborhood practice group on Saturdays to share what she had learned from the Moscow Yoga Center and from workshops at Harmony Yoga. When the Yoga School of Spokane opened in 2008, Judith decided to get certified and finished her training in January of 2009. (The Yoga School of Spokane is now divided into three separate schools teaching their own styles.)

Judith has taught Yoga at:
Bayview Community Center in Bayview, Idaho

Competitive Fitness and Physical Therapy in Coeur d'Alene, Idaho

North Idaho College Workforce Training Center in Post Falls, Idaho

The Highlands Day Spa in Post Falls, Idaho


Yoga Alliance Member
Teaching Lessons
Judith currently teaches group and private lessons for students in her home studio. She specializes in teaching a gentle style of yoga specifically designed for seniors and beginning students of yoga with a strong background in a Hatha Yoga style created by B.K.S. Iyengar.

This style of yoga teaches awareness of the body and mind through attention to anatomical precision and alignment in poses. With the use of props such as blocks, blankets or bolsters, belts, chairs and the wall, Iyengar style yoga teaches the proper alignment of the body for strength, flexibility, and balance while in each pose.

The main emphasis is on using breath with standing, seated, kneeling, inverted and prone postures to help develop strength, flexibility, concentration, and balance. The use of restorative poses also help calm the mind to give a general feeling of well being. Learn more about Classes & Lessons with Judith.
Current Interests
In addition to her love of Yoga, Judith is a part-time Sociology Professor at North Idaho College in Coeur d'Alene, Idaho and has been teaching there since January of 2001. She also enjoys writing occasional articles for the local Bayview Bylines about Yoga.

Hobbies include vegetable and flower gardening, sailing with her husband, and pottery making. She and her husband, Karl-Erik, now reside in Athol, Idaho where they both teach private and group classes from their home studio. Judith is affiliated with Living Internal Arts where Yoga, Tai Chi, and Qi Gong classes are available in the home studio.